Skype
Skype and/or Microsoft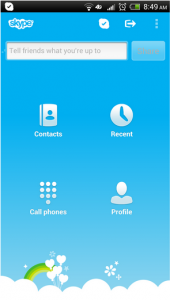 Description:
Make free Skype-to-Skype video calls, and call phones at Skype rates on the move. Free voice and video calls to anyone else on Skype, whether they're on an Android, iPhone, Mac or PC, as well as IMs to your friends and family, no matter where they are. Features: Skype to Skype IMs, video and voice calls are free* over 3\. or WiFi. Make low-cost calls and SMS to mobiles or landlines from your Android. Send pictures, videos and files to any of your contacts. Enjoy high-quality sound when you call anyone else on Skype. Talk face to face or show what you're seeing with front and rear-facing cameras.
Crystal Reflection Wallpaper
Crystal Reflection Wallpaper
olearyp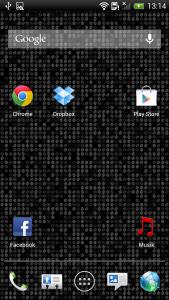 Description:
Inspired by Zurginator's cool Nexus 4 backplate backgrounds, this is a live wallpaper interpretation of LG's Crystal Reflection glass process.
Angry Birds Star Wars
Angry Birds Star Wars
Rovio Mobile Ltd.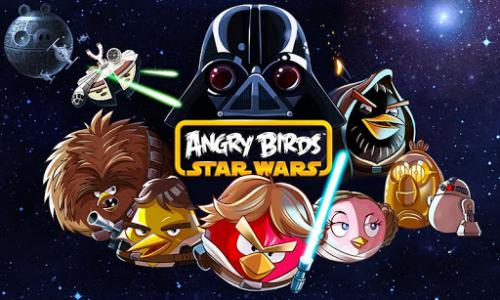 Description:
A long time ago in a galaxy far, far away… a group of desperate rebel birds faced off against a galactic menace: the Empire's evil Pigtroopers! Rebel birds, striking from a hidden base, have won their first victory against the evil Imperial Pigs. During the battle, Rebel spies managed to steal secret plans to the Empire's ultimate weapon, the PIG STAR, and are racing to deliver the plans to the Rebel Birds. Now they need your help! Join an epic adventure with the Angry Birds in the legendary Star Wars™ universe! Use the Force, wield your lightsaber, and blast away Pigtroopers on an intergalactic journey from the deserts of Tatooine to the depths of the Pig Star — where you'll face off against the terrifying Darth Vader, Dark Lord of the Pigs! Can you become a Jedi Master and restore freedom to the galaxy? Time to grab your lightsaber and join the adventure! May the birds be with you!